I just made these little dog sweaters for my cousin's neighbor.  I searched and searched for a pattern with four legs and could not find one…especially not a free one so I decided to post this one because in my search I saw that lots of other people were searching for this too.  The smaller one was made to fit yorkies, and the larger one was made to fit a manchester terrier (almost the same size but the shoulders and top of the legs are wider and the body is a little longer).
All seams are 3/8″.  I then trim them down to 1/8-1/4″.
*This is intended to be made from fleece so that you do not have to finish the edges.  If you use another fabric that frays, you will need to finish the edges.  Probably bias tape would be your best option for a nice finished look.*
2)  Sew each of the back legs together with right sides together.  Then, sew the chest area together with right sides together.  (Put the A & B sides together)
3)  Mark the hole for the the front legs with a water soluble pen.  Then, cut out the holes.
4)  Pin & stitch the sides of the legs and the short sides of the collar.
5)Turn the front legs right side out.  Pin and stitch to the armholes with right sides facing each other.
6)  It's easiest to stitch inside the armhole.
7)  Pin the collar with the wrong side of the collar facing the right side of the shirt.
8)  Stitch.
9)  Turn right side out and fold over collar and you are done!
Don't laugh at my model…we don't have a dog. ?
And please let me know if you have any suggestions for improvement or something isn't clear so that I can make any needed adjustments.
Enjoy!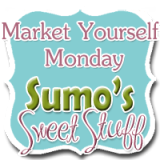 ?